Generate Random Parts Data for test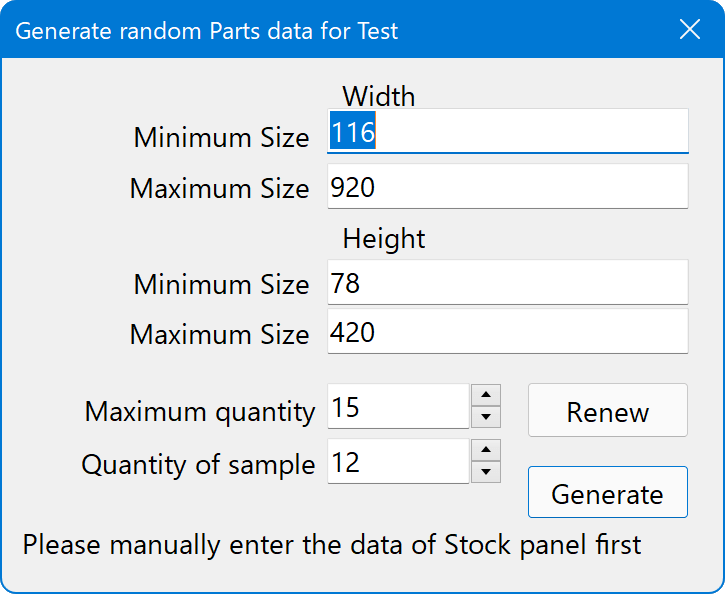 Menu: [Tool]-[Generate Random Parts Data ]
Randomly generates data for parts panels within a specified range.
The size and number of stocks panels must be manually entered first.
This feature is originally intended for debugging, but we are making it available for you to try immediately after installation. This software is designed to maintain both calculation speed and output quality when using actual data. We recommend using actual data for evaluation of this software.