Print, Page Setup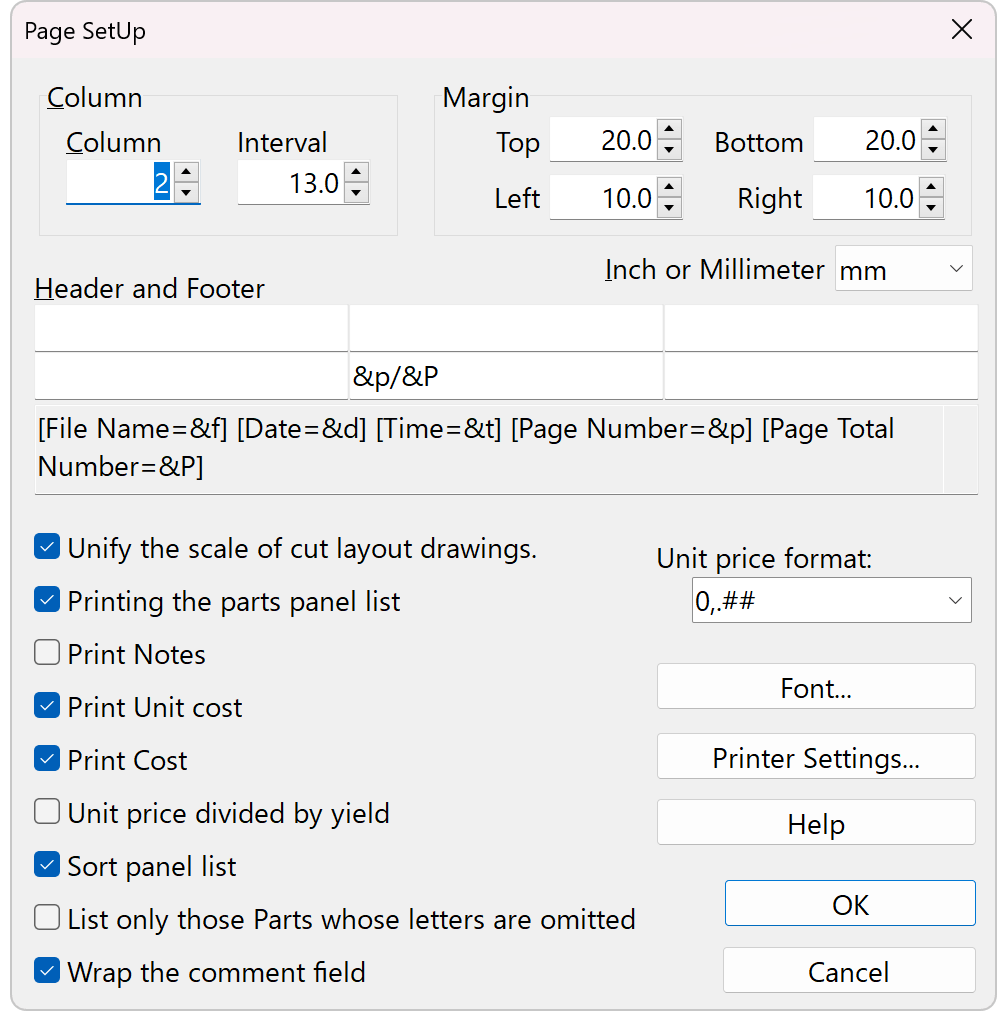 Menu: [File]-[Page Setup]
Header, Footer
Input the character string which makes header or a running foot print by left, center, right justification.When &x is put in a character string, it's replace by the following passage.
[File Name=&f] [Date=&d] [Time=&t] [Page Number=&p] [Page Total Number=&P]
Unify the enlargement ratio in the figure
When checking it, the size prints 1000 * 1000 and 100 * 100 in the same size.
Printer Settings
Setting size of the paper and a direction, the kind of the printer and its property.
Print of panel cost
The unit price of parts panel is printed only when the unit price is entered in the stocks panel input. The following formula is used to calculate the unit price of parts panel.
Parts panel unit price = Parts area / Total stocks panel area including trimming * Total stocks panel price
Sort parts list by area
If checked
The list is sorted in order of area size and length. The order is based on the automatically assigned number.
When not checked
The list is kept in the order entered. However, lines with invalid values will be deleted. If [Options]-[Optimize]-[Merge parts panels of the same size] is checked, they will be merged into the first line found.
Print Preview
Menu: [File]-[Print Preview]
Print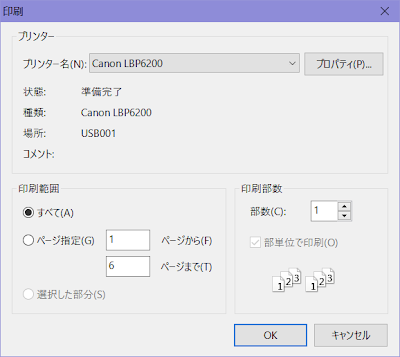 Page settings made from the printer properties on this screen will not be reflected in the print preview, as they will be printed before the print preview screen is updated.
To change the paper size and orientation, go to Page Setup [Page Setup]-[Printer setting].