Options - Layout Pictures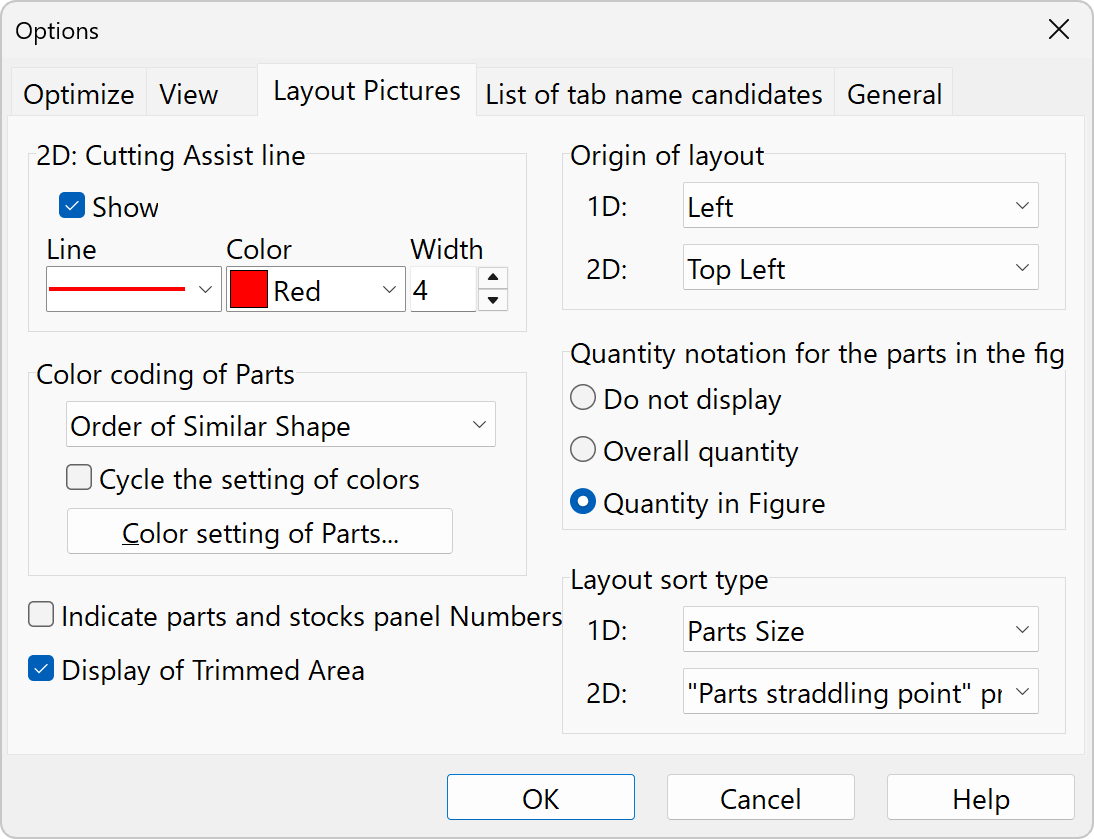 Menu: [Tool]-[Options]-[Layout pictures]
Show Cutting Assist line : 2D only
It makes it easier to know where to disconnect from. It may not be displayed by the simple pattern.
Origin of Layout : 1D, 2D only
Set origin of the layout. The orientation of the figure changes with the same content.
Color coding of Parts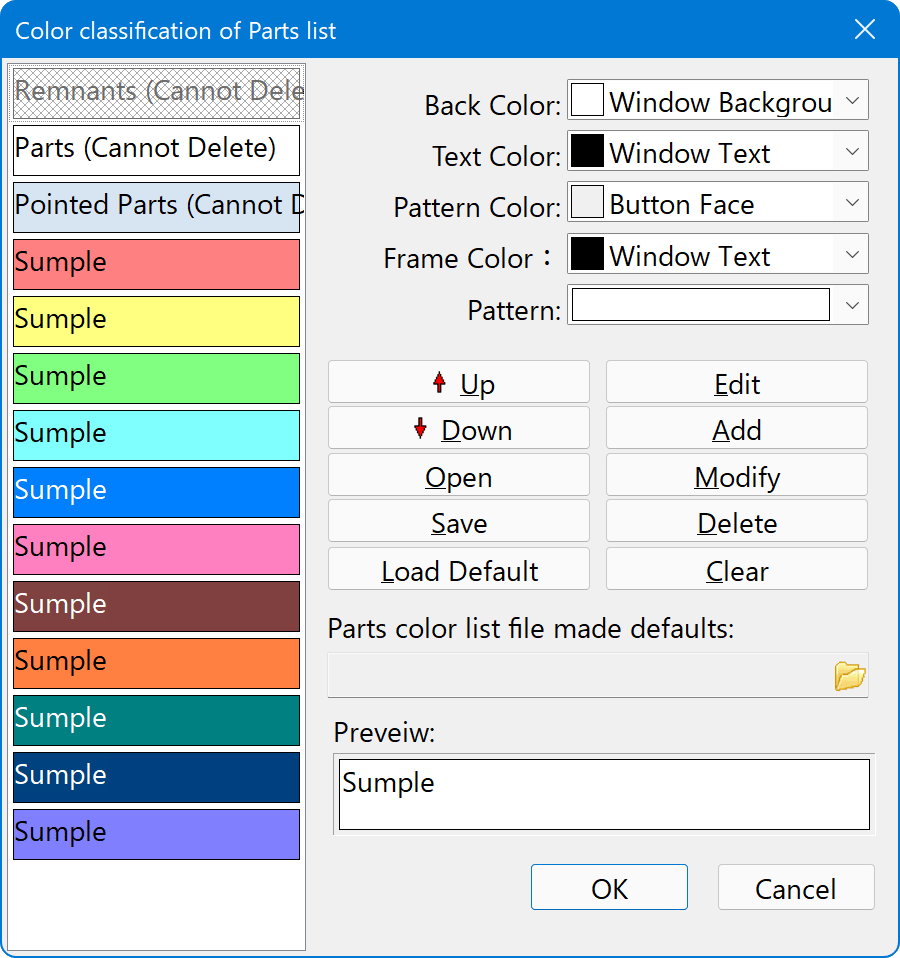 Color coding for each parts panel.
The "Similar Shape Priority" option prevents operator error by prioritizing parts panels that are almost the same size. To change the standard color list, save the list as Default.ColorList in the Cutting Planner startup folder.
You can assign a color to all parts panels by using the "Cycle the setting of colors".
The top three colors in the list cannot be deleted because this function allows you to change the standard color settings.
Selecting a color in the left list and clicking the "Edit" button will change the color in the upper right list box.
Clicking the "Change" button will change the selected color in the upper right list box.
Methods of leaving Remnants
Area priority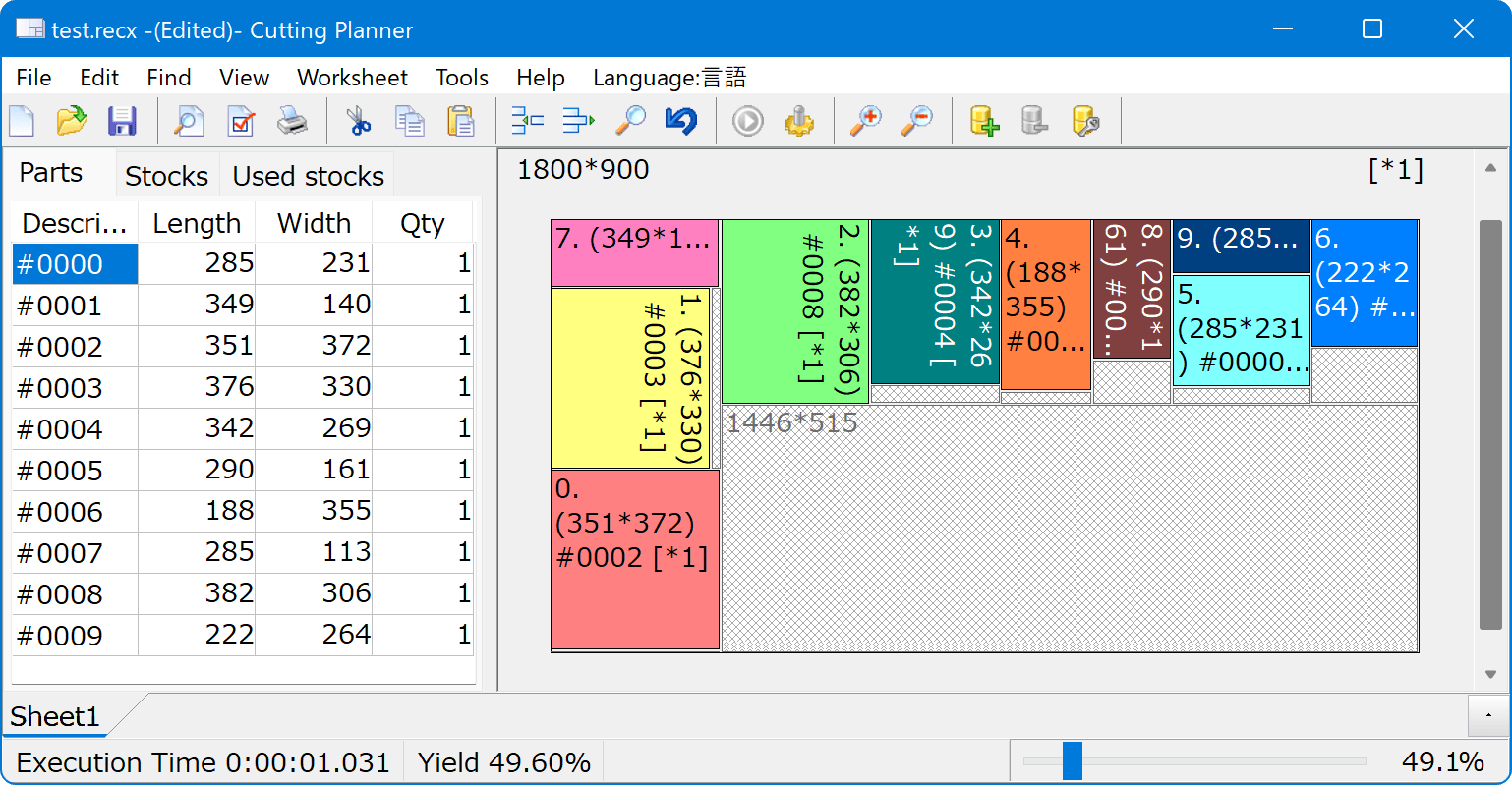 Horizontal priority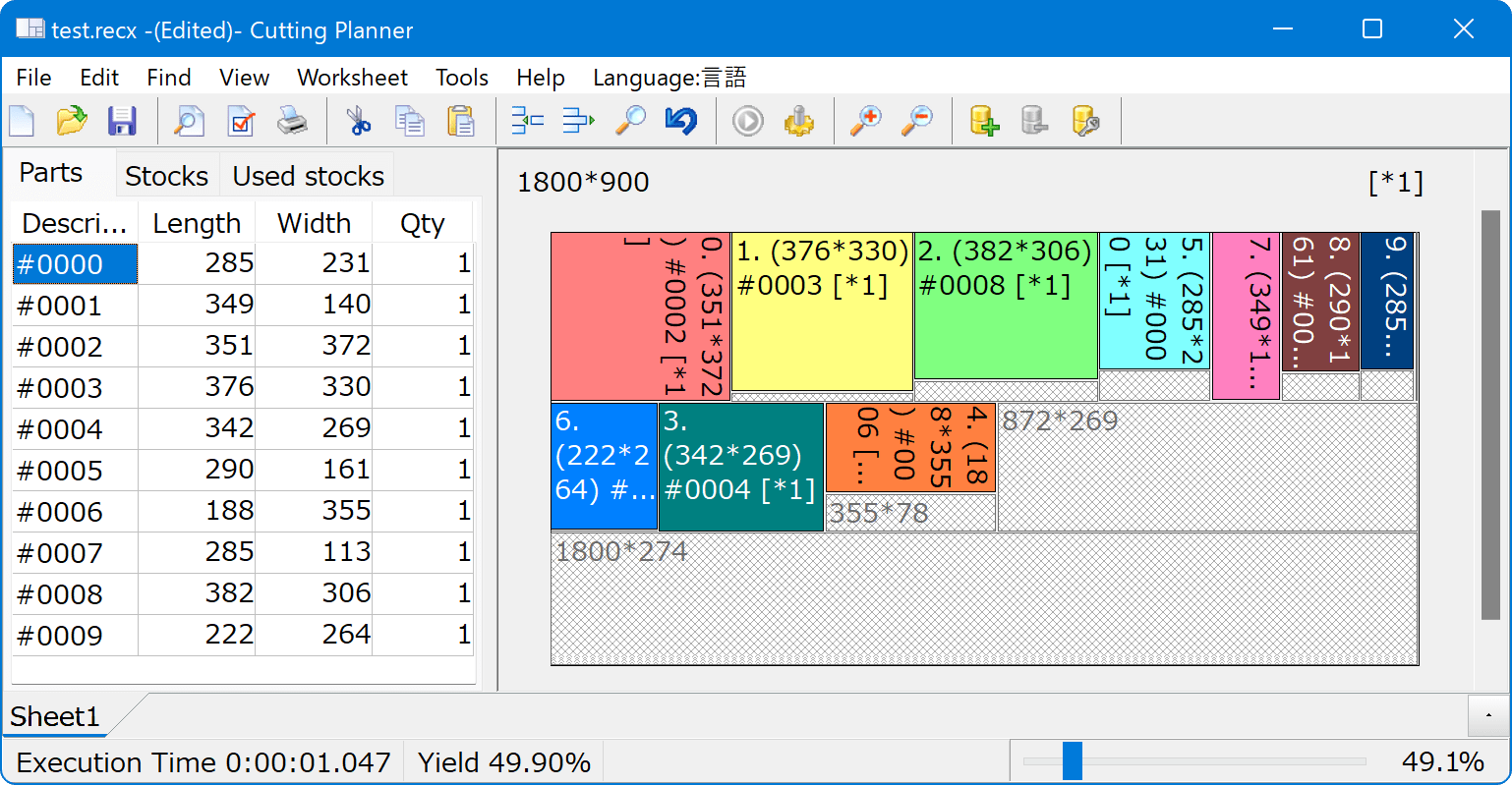 Vertical priority